EV vs. Gas Service Prices
Are you interested in making the switch to a fully electric car or hybrid SUV? Looking to weigh the dollar-for-dollar differences between EV service prices and gas costs? You've come to the right place, as our car dealerships in Omaha and beyond understand what goes into servicing hybrid SUVs, 100% electric cars and gas-powered vehicles with equal expertise. Whether you have questions about whether electric cars need servicing, the types of service a hybrid car requires or need help addressing common winter car problems, our Colorado, Nebraska and Kansas car dealers have you covered.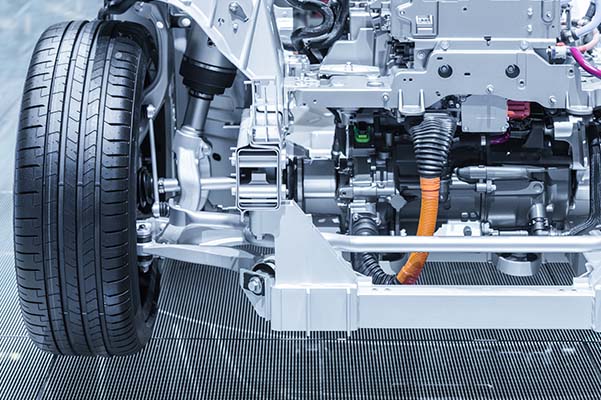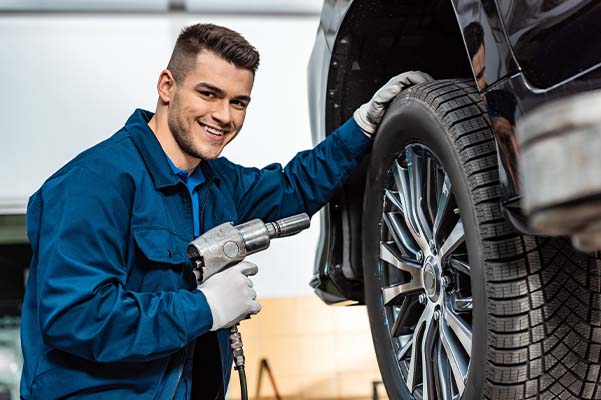 Electric vs. Gas Car Savings
According to various reports, electric cars are cheaper to maintain than vehicles powered by gas engines. Not only do EVs provide you with savings on fuel costs, but they're also equipped with fewer internal components, making them easier to service.
Do Electric Cars Need Maintenance?
All-electric cars still require maintenance, however, it's less than what's required from a gas-powered vehicle. Because EVs have a battery, motor and additional components that don't need much attention, you'll only need to worry about routine maintenance items like tire rotations, air filter replacements, brake service and more.
Do Electric Cars Need Oil Changes?
Since electric cars are powered by an electric motor rather than gas engine, they don't need oil changes. On the other hand, traditional gas engines are outfitted with moving parts that need to be lubricated with fresh, clean oil in order to function properly.
Do Hybrid Cars Need a Special Service?
Hybrid cars are similar to regular cars in terms of maintenance, as hybrid vehicle engines also run on gasoline. This necessitates owners paying for regular oil changes, tire alignments, fluid flushes and more. It should be noted that the brake pads on many hybrid vehicles don't require service as often as regular cars. Plus, many hybrid car brands offer battery warranties, adding to the long list of benefits of getting a hybrid car.
Winter Auto Service near Me
Whether you drive a well-loved Ford hybrid or newly purchased Subaru model, it's important to prepare your vehicle for the cold temperatures, snowy roads and icy highways. That's why our nearby auto service centers are pleased to help you winterize your car. Whether you need a full winter service package or routine maintenance to address a few items, we can help you avoid common winter vehicle problems with the following solutions:
Windshield Wiper Replacements
Spark Plug Replacements
Car Battery Test & Replacement
Tire Repairs & Replacements
New Auto Parts
Oil Changes
And More!