Employee Spotlight Tristan Skaff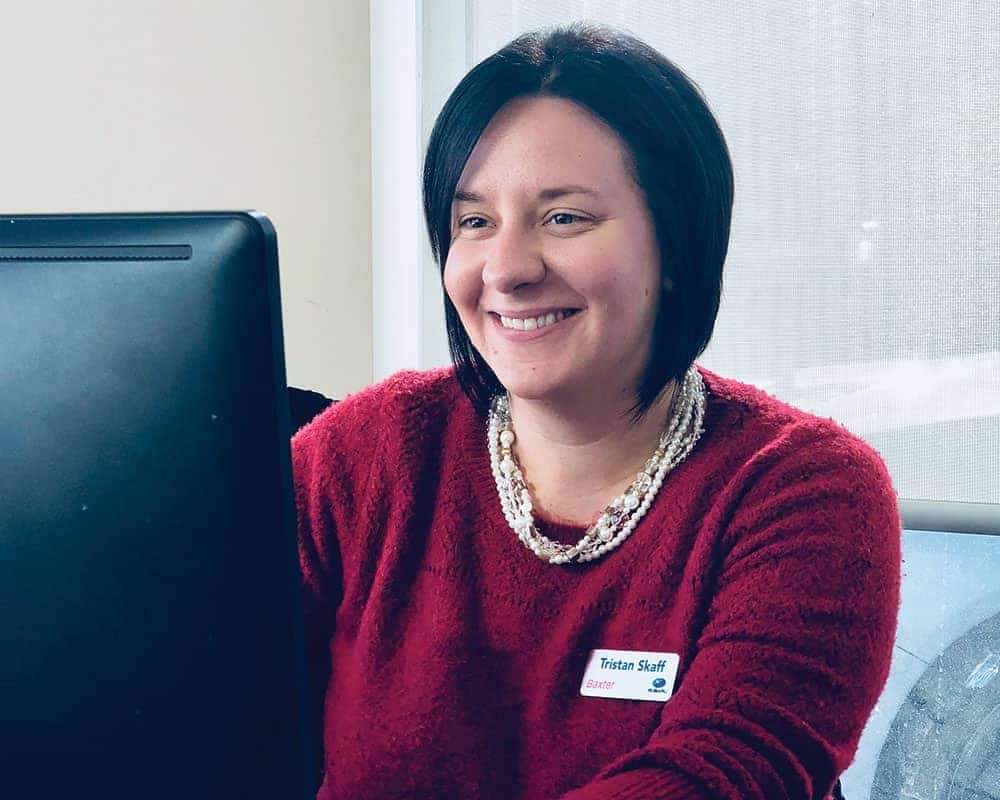 Tristan Skaff, Baxter Subaru­­
Creating memorable experiences
Baxter sales associates are incentivized to make friends. Tristan Skaff, Internet Sales
Manager at Baxter Subaru does just that…in spades.
"Tristan is a one-person band," said Michael Bennett, GM for Baxter Subaru. "She single-handedly outperforms most Subaru stores in the region." So we asked her for the Skaff secret sauce.
"I used to be in charge of sales for Magnolia Hotels here in Omaha," she said. Turns out, she applies hospitality practices to automotive sales, which helps drive impressive results.
Here are a few ingredients in that secret sauce— Ownership. "I make sure everything's just right for a visiting guest…the car they want to drive, their preferred drink or snack, and more. I feel like it's up to me to own each opportunity."
High standards. "I will only coordinate internet leads with team members who meet specific CSI (Customer Service Index) requirements."
Respond promptly. "I'm a little nuts but I respond to emails and text messages seven days a week and at odd hours if necessary."
Respond professionally. "Pay attention to spacing, verb tense, proper grammar, etc. I communicate with each guest like I'm communicating with a CEO."